Stephanie Shrum – Bio
How did I get interested in massage therapy and healing?
My love for massage and touch started at a very early age.  I even have some childhood friends who recall how I used to give them back rubs in front of Saturday morning cartoons.
Although I didn't fully realize it at the time, on some deep level I think I actually decided to become a healer when I was fourteen years old.  A family friend was having some neck pain, and I offered to give her a little massage to see if I could help.  After about five minutes she moved her neck around and said, "Hey, it feels so much better, you could do that professionally!"  My response to her was, "Well, maybe if I have a mid-life crisis and hate my career, I can go and get certified in massage therapy and do that for a while." (As you can see by my response, I was not your average teenager).
Fast forward eleven years to when I was twenty-five.  I had taken a more traditional path of going to university, studying abroad, and then landing a job in hotel management.  After two years in the corporate world, I could feel that the work was not feeding my soul.  I asked myself, "Why do I have to be in mid-life and hate my career in order to do something I think I would love?"  So, instead of waiting for a crisis, I gave myself permission to reevaluate my life in my mid-twenties, instead of waiting until I was in my mid-life.  I have absolutely no regrets about making this shift.

What is my massage therapy background & training?
My beginning massage therapy studies began in 1992 while I was an undergraduate at Tulane University, studying Shiatsu with one of the Judo professors.  In 1997, I dove deep into the world of massage and healing when I enrolled in Blue Cliff School of Therapeutic Massage in New Orleans.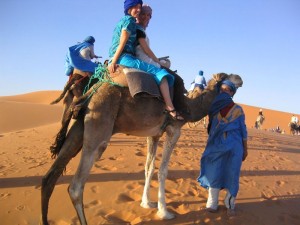 My training at Blue Cliff ignited my passion to learn more about the body and the healing arts. This passion for learning has lead me on adventures all over the globe, including Thailand, India, Peru, Mexico, Europe and across the United States.  Some of the areas I have had the opportunity to study in depth include: Thai massage, Deep Tissue massage, CranioSacral therapy, myofascial release, structural integration, and aquatic bodywork.  I have over 1800 hours of training, and I still have a curiosity to grow.
Oregon State Licensed Massage Therapist OR #14049
Louisiana State Board Provider for Continuing Education #LAP100
NCBTMB Approved Provider for Continuing Education #425441-00
Click Here for a Resume of Stephanie's Massage Therapy & Bodywork Training – PDF
Helper, Heal Thyself
One of the greatest gifts about choosing to shift my career, is it has also given me a great opportunity to shift my life.  I truly believe that if I am going to help others grow and heal themselves, I have to be willing to be proactive in healing my own wounds and growing to be as authentic and healthy as possible.  My curiosity about the connection between the mind, body, emotions, and spirit has lead me to study in places such as the Process Work Institute in Portland, OR and to study and work at the Esalen Institute in Big Sur, CA.  I have also explored many teachings, ranging from shamanic to cosmic, from Gestalt awareness practice to dance.  In 2008, I began to deeply address a lot of my own emotional healing and it has impacted how I relate to my bodywork.  For me, so many of the issues that we end up having in the body are downstream to what we have unfelt emotionally.  My own emotional work has helped me to hold a broader context of what may be happening physically when I work with people.  It is with a huge amount of humility and reverence that I do this work.